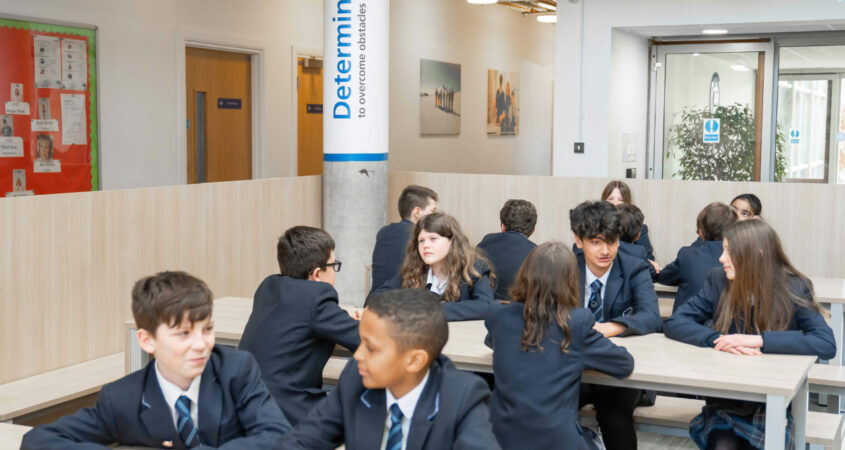 Ethos and Values
United Learning and Chilmington Green School Group's vision is to create a school that can transform children's lives and help them achieve things they may never have imagined.
Chilmington Green School will aim to bring out the best in everyone – students, staff, parents and the wider community. It will nurture, inspire and guide students to high achievement so that they can lead successful and fulfilling adult lives.
The vision will be achieved through the following commitments:
A goal of academic excellence but with the school going further to develop the whole child, preparing them for life and employment and to become a good, contributing citizen
Strong and holistic pastoral care, individual tutors and an extensive activity programme to inspire and develop students, to promote self-esteem and to enable the full potential of everyone to be realised
An ethos of positive, enduring and nurturing relationships between the three key groups – teaching staff, the students and their parents
Accepting those of all faiths and none, and embracing the values of honesty, integrity, respect and compassion
An inspirational learning environment that builds strong relationships with the local and wider communities
Our approach is underpinned by a sense of moral purpose and commitment to doing what is right for children and young people, supporting colleagues to achieve excellence and acting with integrity in all our dealings within and beyond the organisation, in the interests of young people everywhere.
We summarise this ethos as the best in everyone. This ethos underpins our core values:
Ambition – to achieve the best for ourselves and others
Confidence – to have the courage of our convictions and to take risks in the right cause
Creativity – to imagine possibilities and make them real
Respect – of ourselves and others in all that we do
Enthusiasm – to seek opportunity, find what is good and pursue talents and interests
Determination – to overcome obstacles and reach success